How to Maximize Your Garage Storage Space

July 18, 2019
The garage tends to be the spot for storing everything...cars, food, cleaning supplies, tools, toys, bikes, seasonal clothing, appliances, the list goes on. But at a certain point, it can seem like your garage is completely disorganized and you've run out of space, which means it's time to get organized and invest some time and energy into getting the right storage for your garage, to maximize the space you have and use it efficiently. So here are some tips for getting the most out of storing in your garage!
Install cabinets - If your garage didn't already come with cabinet storage, it's a great idea to take on the project yourself. Cabinets will help keep your things out of sight, making the space look less cluttered, keep things off the ground, and a good idea for keeping important or dangerous items away from kids, pets, or bugs and critters that could get into the garage. Not only that but it will be far easier to keep your things organized if they have designated spots like certain cabinets.
Hang things on the walls - A quick and easy project that would immediately help you to organize your garage is adding hooks to a free wall and hanging things that are taking up space on the floor. You can hang all sorts of things, like garden tools, toys, fishing rods, or the family bikes, which will lessen clutter in your garage and help keep these items safe from being stepped or driven on.
Use the ceiling space - Running out of cabinet and wall space? It might be worth investing in some ceiling storage. This could be a DIY project you take on yourself if you feel comfortable installing a storage system on the ceiling or something you could easily get help with from a local handyman. Ceiling storage is a great way to get things off the floor and away from harm as well as a spot for things you only need once or twice a year and don't need to take away valuable space on the floor or wall from things you need to access daily or weekly.
Invest in storage bins - Storage bins are an excellent tool when you are trying to get organized. Not only will storage help keep your items safe from bugs, pets, kids, chemicals, and water, it's an easy way to keep similar things together so that you have everything you need in a single spot. You can stack storage bins on top of each other, install shelving to put them on, place them up and out of the way in any ceiling storage, or on top of cabinetry. We recommend labeling each bin after you fill them with their items to make it easy for you to sort through and find what you need right away, like holiday decorations, snow gear, sports gear, tools, or food.
Recycle, donate, or trash - Take the time to regularly go through all of what you keep stored in the garage to make sure you are only holding on to the things you actually need. So much space could be taken up by things that have sat there for years and won't ever be touched again, not only because you won't use them but in the case of expired products, because they actually shouldn't be used and should be properly disposed of. We recommend making three piles; recycle, donate, and trash. Be honest with yourself about the likelihood of the item being needed again. For example, if you haven't used it for a whole year, you probably don't need it. If something has sat for a year waiting to be fixed, then either make a plan to fix it within the week or get rid of it, knowing you probably wouldn't have gotten around to it anyways.
We hope these tips help you and inspire you to get organized. And while you are cleaning out your garage, maybe take the time to inspect your garage door system and see if it needs any cleaning or maintenance work too. We can help with that. Precision Door of San Diego is here for all your garage door and opener installation, maintenance, and repair needs. Contact us today!

Free Service Call with Any Repair!
$89.95 Value!
*One coupon per customer. May not be combined with any other offers. Residential only. Limited time offer.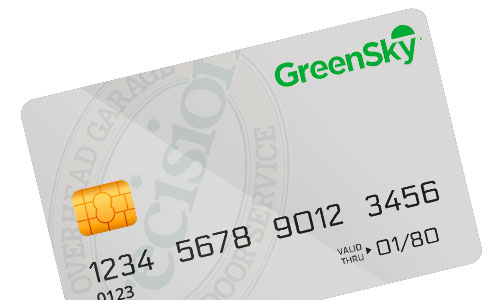 View Financing Options
Precision's Average Rating





5877 Total Reviews