Turning Your Garage Into a Playroom

August 22, 2019
The garage is hugely valuable space in your home, for storing your car, storing clothes, toys, decorations, creating a laundry room, home gym, or home office, and much more. But there is another option, a great idea if you have kids and don't have a spare bedroom, basement, or backyard for them to have their own space to play.
The garage is the perfect space to create a playroom because it's far more durable than smaller rooms in the house, has plenty of room for toys and play structures, and lets the kids be noisy away from bedrooms and home offices. So to get you started, we put together a few steps for making the garage a dream playroom for your kids!
Step One: Cover the floors. The cement floors of your garage aren't going to be comfortable to play on or very safe if your kids slip or fall. Your first step is to pick out what floor covering you want to install, which can be anything from carpet tiles, rubber mats, or foam puzzle piece floor mats you see in schools and other kid spaces. These options are affordable, durable, and allow you to replace single sections instead of the entire floor if any damage occurs. We would recommend sweeping and even giving the floors a wash before installing the flooring to remove any chemicals or built-up dirt and grime that could be on the floors.
Step Two: Decorate the walls. If you own your home, a great way to immediately change the look and feel of your garage is to pick a fun and inviting color to paint the walls or even a single wall that will be the main backdrop of the play area. You can easily buy stencils to paint on other images for a theme, like animals, flowers and trees, sports equipment, or fairytale creatures. All of this will help to make your kids excited about this new space. And if you don't own your home and don't have permission to paint in the garage, you can easily find removable stickers and even removable wallpaper to put up that can be taken down without a trace.
Step Three: Keep a stable temperature. If you intend the space to be used by your kids all year long and you live in a place that has varied weather, it's important to plan for keeping the space cool on hot days and warm on cold days, otherwise risking that your kids are playing in an environment where they could overheat or get cold too quickly. Even buying a small AC unit that stands in the corner can make all the difference as well as a heated fan or small heating unit for the winters. A fan is also a great idea to keep the air circulating while your kids exercise and play in the space. And always be sure that your garage has proper ventilation to keep the space safe and comfortable.
Step Four: Plan ahead for storage. Just as you would do in your home, make sure to invest in some storage options for the toys that the kids will play with so that they aren't left discarded on the floor where someone can step or trip on them when in the garage for other purposes. Bookshelves with baskets for toys and cubbies for books are a cheap and easy way to keep the playroom organized and make sure the toys last.
Step Five: Disable the garage door opener. This is very important for ensuring your kids can play safely in the garage without you having to worry about them accidentally or even purposefully opening and closing the garage on themselves or on their toys or leaving the safety of the house through an open garage when you're not looking. You can simply disconnect the garage door from the opener by pulling on the red emergency release handle on your garage door opener. When you do, your garage door can only be opened and closed manually, so also be sure to lock the garage door so that it won't budge should your child attempt to lift it.
We hope these tips help you to convert your garage into the perfect playroom. And as always, please be sure to keep Precision Door of San Diego in mind for all your garage door and opener needs. Precision Door is the preferred service provider for garage door and garage door repair in San Diego. We proudly serve San Diego County, including Escondido, Del Mar, Coronado, Bonsall, El Cajon, Rancho Santa Fe, Encinitas, Fallbrook, La Jolla, Carlsbad, and other cities. Contact us today for repairs, replacement, installation, and maintenance service!

Free Service Call with Any Repair!
$89.95 Value!
*One coupon per customer. May not be combined with any other offers. Residential only. Limited time offer.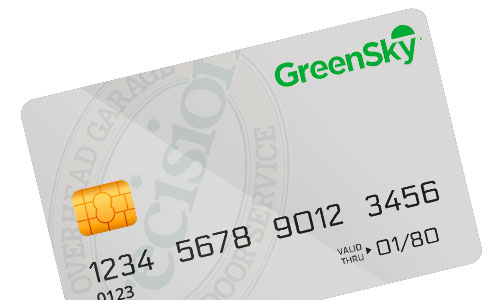 View Financing Options
Precision's Average Rating





5877 Total Reviews