3 Easy Steps to Buying A New Garage Door

February 25, 2019
So it's time to buy a new garage door. Maybe your current one is super outdated and you want to upgrade the look of your house or the door needs replacing from too many dents or some damage that isn't an easy fix. Either way, it can seem daunting at first, getting into the process of picking out a brand new garage door. Understandably so, it is a big investment and a very important part of modern homes. And no one takes garage doors more seriously than us. That's why we wanted to make the process of selecting and installing your new garage door as easy as possible. Here are 3 easy steps you can take to get your new garage door fast and easy!
Pick Your Style - For starters, buying a new garage door is your chance for an upgrade! If you were tired of the style of your old door, you can pick out something stylish and exciting that you'll love coming home to each day. And with our garage door designer, you can customize your new garage door without having to leave your home! Keep in mind the size of your door, whether you have a single or double car garage, and pick from different door designs, colors, insulation, panel designs, and window styles. As you select different options, you'll be able to see what it looks like in real time on your computer!

Get Your Quote - Once you've customized your dream garage door, the next step only takes seconds. Scroll further down and fill out our form to request a quote on the design you came up with. We just need your name, contact information, and any special requests for your new garage door, and we will get back to you with our estimate of how much it will cost to install your new door. It's that easy! We believe in transparency and this way you know right up front what you should expect to pay.

Hire the Right Installer - Once we have your design and you have selected the material of your door, the insulation level, and approved of the estimated cost, we can get to installing your new garage door! Precision Garage Door of San Diego is the premier garage door replacement and repair company in San Diego County. And our mission is to make this process as easy as possible, by being available to walk you through every step, from style to insulation to final installation!

It isn't hard to get lost in the world of garage door service providers. With so many to choose from, how do you ever pick? Remember that the installation job is just as important as the product itself. And when you choose the cheapest option, you get what you pay for! Precision Door Service of San Diego prides itself on providing excellent garage door service to its community and we stand by our work, our certified technicians, our commercial-grade parts, and our superior warranty. And best of all, our reputation can't be beat! Check out what a customer said about their recent installation!

"WOW. From Lee Howell, the sales representative, to Jeff, the scheduler, to Nick, the installer, they have awesome customer service traits. We would HIGHLY recommend them. Not the lowest bid but you get what you pay for. The new door and opener are made of quality materials and extremely quiet."
Heide F. El Cajon, CA
Follow these 3 simple steps and Precision Garage Door San Diego (link to home) will have your brand new garage door installed in no time. We get the job done right. Call today!

Free Service Call with Any Repair!
$89.95 Value!
*One coupon per customer. May not be combined with any other offers. Residential only. Limited time offer.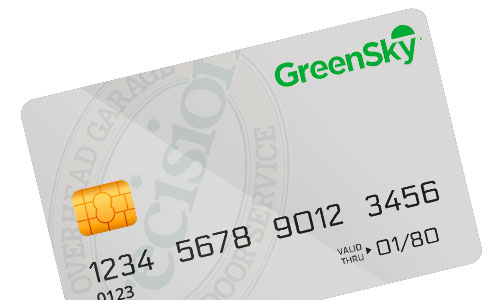 View Financing Options
Precision's Average Rating





5877 Total Reviews