Precision Garage Doors
Serving San Diego County
WE ARE OPEN
As of Thursday, March 19, 2020, Precision Garage Doors of San Diego is OPEN to serve our important San Diego County customers with their garage door and opener needs. The legal protection order that was passed down states that "Essential businesses allowed to operate during the recommended action include… services necessary for maintaining the safety, sanitation, and essential operation of a residence."
Precision Garage Door of San Diego is taking every precaution to keep our employees and our customers safe through these uncertain times. We are training on best practices to keep everyone safe and healthy. If you have any immediate services needs or any questions about how Precision can help you and your family over the next few weeks, please call us right away. We are here for you!
Click here for more information on how Precision Garage Doors of San Diego is protecting you.
Choosing the Right Garage Doors
Precision Garage Door Service of San Diego will help you make the right decision when you need to choose a new garage door. We are authorized sellers and installation professionals of many beautiful designs, including traditional, carriage style, contemporary, and raised-panel styles.
Garage Door Installation
We take care of the entire garage door installation process, including hauling away and disposing of your old garage door. Don't worry, we care about the environment, so we will make sure that all parts are recycled in the proper way.
Studies show replacing a garage door has a high return on investment for homeowners. Whether you're thinking about selling your home in San Diego or not, a garage door can also set your home apart from others in the neighborhood. Does your garage door match the style of your home?
Precision Garage Door of San Diego is the premier garage door replacement and repair company in San Diego County. We love the unique characteristics this area embraces and we enjoy helping our clients determine which garage door type is best for their needs, style, and budget. From materials to style, we will walk you through the entire process.
Garage Door Materials
When purchasing a new garage door, you want to get help from a qualified professional who will recommend the right material and the right style for you.
Steel garage doors are the most popular type of garage door because it is extremely durable and low maintenance. Steel is often painted to match the exact color of the home exterior. Ask us about whether a single-, double-, or triple-layer steel door is right for you.
Custom wood doors are your most expensive option but leave a lasting impression on any visitor. The beauty of natural wood is hard to beat. Choose from a variety of styles, materials, and colors.
Vinyl garage doors used to be popular but have decreased in popularity in recent years. They are low maintenance but are only available in certain colors. They tend to be more expensive than steel.
Anodized aluminum and glass doors provide a clean and modern look. They also have excellent maintenance qualities and stand up well in harsh environments.
Fiberglass garage doors are a viable option for ocean climates because the material is resistant to salt air. The downside: Fiberglass is a poor insulator and can break in cold temperatures.
Garage Door Styles
A garage door is a great way you can show off your personal style and preferences. Take your home's architectural style into consideration before you choose. A garage door that matches the architecture will add curb appeal.
Raised-panel garage doors are the most popular style. There are many window design and glass options for the doors. Choose from raised panels, elongated ranch-style panels, or flatter flush when you go with Precision Door Garage Door Service
Recessed-panel garage doors is probably the garage door you grew up with. The retro look is making a comeback, and some of our manufacturers have revived the style to satisfy the new demand.
Carriage house doors will truly make your home the talk of the neighborhood. This type gives a high-end look to any home, with a touch of rustic flair.
Aluminum and glass doors can really set your home apart and provide a clean modern look.
Call us today to view our portfolio and variety of options available. We look forward to hearing from you!
At Precision Garage Door Service of San Diego, we want your business and are willing to work hard to earn it. Proudly serving you in all of San Diego County.
How Precision Garage Doors can help you!
Evenings & Weekends Available
All Calls Answered By Live Operator 24/7
All Major Brands
Same Day Service
All Major Credit Cards
Broken garage door Cables
Broken garage door springs
Off Track Doors
Sections Replacement
Garage Door Safety
Openers & Accessories
Torsion springs
Broken or bent rollers
Bent, misaligned, or rusted track
Replacement of sections or panels
Hardware overhauls
Noisy door silencing

Free Service Call
with Any Repair!
$119.95 Value!
*One coupon per customer. May not be combined with any other offers. Residential only. Limited time offer.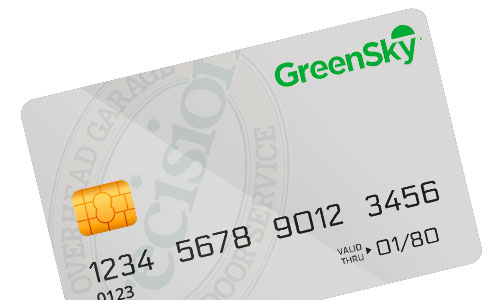 View Financing Options
Precision's Average Rating





7506 Total Reviews