5 Famous Companies That Started in a Garage

July 18, 2019
The garage is more important than some people think. It's a huge space in your home, important for storing essentials and your car, used for playtime or exercise, needed as an office or even a spare bedroom. The extra space a garage offers has long been used for a variety of important uses of everyday life...and for some, it's been the birthplace of the most powerful and influential and famous companies in the world.
Here are 5 famous companies that were started in someone's garage.
Amazon - Almost everyone with a phone or laptop has used Amazon at some point. Originally created as a simple online bookstore, it is now the world's largest online marketplace. Amazon was founded by Jeff Bezos, in 1994, out of his garage in his hometown, Bellevue, Washington.
Microsoft - This is one of the most famous garage origin stories. Bill Gates and Paul Allen started Microsoft in their small garage in Alburquerque, New Mexico, a company that recently hit the 1 trillion market cap as of 2019. Back then, the garage offered them as much space as they needed to use their programming skills to build their very first operating system. Gates and Allen even went on to found a program to encourage others to work on projects and new ideas they were passionate about, which they named Microsoft Garage.
Disney - With a net worth of $130 billion as of 2019, some people might not realize that Walt Disney started this world-famous company with his brother in their uncle's very small garage. The garage was located in Los Angeles, only 45 minutes from where the Disneyland Park currently sits.
Apple - This is another commonly known garage-founded company and for good reason. Steve Jobs, Steve Wozniak, and their friend Ronald Wayne worked in the garage of Steve's job's parent's home to develop and build the first-ever Apple computer in 1976, in Cupertino, California. The garage was even used to film scenes for the movie, Steve Jobs, in 2015.
Google - The world's most famous search engine was started in Susan Wojcicki's garage, who rented it out to her friends Larry Page and Sergey Brin, in September of 1998. What initially started out as another college project for their studies at Stanford, Larry and Sergey ended up creating the most famous name and company of the Internet. Susan worked for them as their first marketing manager in 1999 and then went on to become YouTube's current CEO, making this garage the starting place for more than one amazing success story. The garage is now owned by Google as a tribute and reminder of its birthplace.
We hope you enjoyed this quick and interesting history lesson about the amazing things that can happen in the seemingly ordinary space of your common garage. And for all of your garage door needs including installation and replacement, maintenance and repair, don't hesitate to contact your local neighborhood experts at Precision Door of San Diego.

Free Service Call with Any Repair!
$89.95 Value!
*One coupon per customer. May not be combined with any other offers. Residential only. Limited time offer.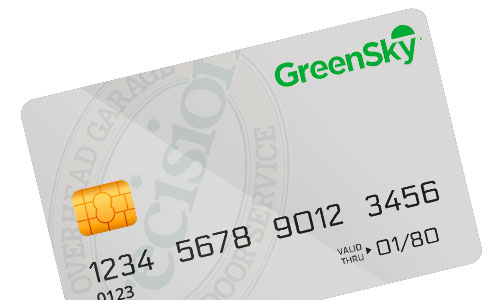 View Financing Options
Precision's Average Rating





5874 Total Reviews