5 Reasons to Get a Manual Garage Door

October 9, 2019
Although automatic garage doors have become pretty much standard in all homes and businesses, that doesn't mean that manual (non-electric) garage doors don't have their place. In fact, we have 5 reasons why some customers chose manuals doors and one of them may even convince you to consider them when you need a replacement.
Budget. Manual garage doors are immediately cheaper than their automated counterparts simply because you don't also have to purchase and install all the electric components of the garage opener. You don't have to worry about purchasing remotes, opener panels, and buttons for the house and inside the garage and, of course, you aren't paying for any electricity to be used to open and close the garage door.
Extra Security. Garage doors are often given complete trust in the protection of one's home. And while they are an added level of security between strangers and your home, that doesn't mean they are completely failproof. Whether someone manages to hack your keypad, steal your remote from your car, or damage a panel enough to get into the garage, they then have access to your home. Garage doors have even been known to accidentally open up during power outages or if something goes wrong with the opener. But with a manual garage door, none of these are a problem. The manual door will be locked with a padlock that only you have a key for, can't be hacked into to open up, and most manual doors aren't made with the same paneling you see in automatic doors, making them harder to break into.
Different Styles. Although automatic garage doors come in lots of different styles and colors these days, some people find that they still all look the same, especially if you can't go outside your budget. Sure, you could customize a new look but what if you want a completely different style from what automated garage doors can give you? That's the great benefit of manual doors, which come with options like side-hinged doors or dual garage doors, which swing outward to open and give your garage entrance a completely unique look and feel.
Different Needs. Some people just flat out don't need an automatic garage door. Manual doors are often chosen for workshops, long-term car storage, or maybe a separate garage that has been renovated into an office, art space, kid space, gym, or even guesthouse. These spaces don't need a more costly automatic door to get in and out of, making a manual door the perfect alternative.
Privacy. Some people want more privacy than their automatic garage doors can give them. Every time the door goes all the way up, everyone in the neighboorhood and walking or driving by can see into your garage and see what you have stored there. And for those who store things they want to keep private, like valuables, expensive vehicles, artwork, office spaces, kid spaces, etc., this can cause a lot of stress. A manual door can provide privacy that automatic doors cannot. For example, side-hinged doors open outward like a normal door thus allowing you to only open it as much as you need to get in and out without opening it all the way up to expose what is inside. You can even get ventilation by cracking open a manual door and still maintain your privacy.
Manual and automatic garage doors each have their benefits and their drawbacks and can be tailored to suit whatever your needs are. If you need any garage door or opener services, including repair, maintenance, installation, and replacement, our experts are here to help. Precision Garage Door Service of San Diego will help you make the right decision when you need to choose a new garage door. We are authorized sellers and installation professionals of many beautiful designs, including traditional, carriage style, contemporary, and raised-panel styles.

Free Service Call with Any Repair!
$89.95 Value!
*One coupon per customer. May not be combined with any other offers. Residential only. Limited time offer.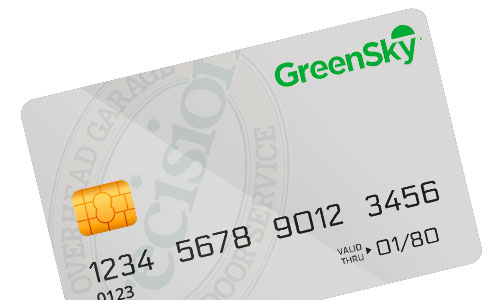 View Financing Options
Precision's Average Rating





5875 Total Reviews