Common Signs of Broken Garage Door Spring

November 9, 2018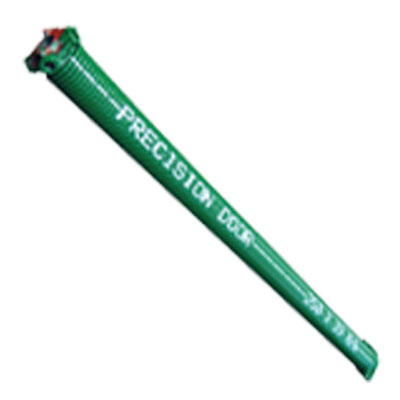 Our expert technicians have seen just about every kind of repair and replacement job in the industry. And a lot of the questions we hear are about garage door springs, what they are, what they do for the garage door, how to tell if they are not doing their job correctly, and how to tell if they need repairing or replacement. If these same questions are on your mind, then look no further!
So what are garage door springs? These are large springs that are vital in the opening and closing of the garage door, by counteracting the force of gravity on the door and taking the weight off of it so that it can lift easily on its own or be opened and closed manually. Without a properly-balanced spring (or springs) the motor would not be able to open the door, or would strain and have a very shortened life and noisy operation. The two kinds of springs that most garage doors use are the torsion spring and the extension spring. Torsion springs are usually mounted above the garage door and twist during use, instead of extending. They are also known to be stronger and last much longer. Extension springs expand and contract while opening and closing the garage door and are known to be cheaper than torsion springs. These two different types are fundamentally different systems and spring types cannot be interchanged once installed, though one system can be replaced with another when a new door is installed. Extension springs are often installed lower, where adults and children's fingers might be during operation and represent a pinch hazard.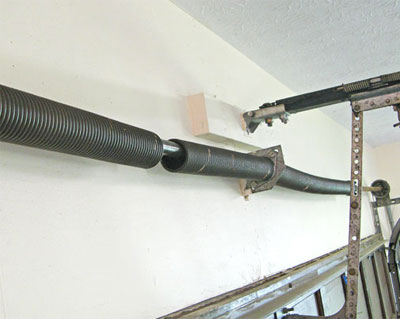 Some common signs of a rusty or broken spring include:
The garage door opening but stopping halfway
Opening/closing very slowly or closing too fast
Hearing a loud bang during motion
A gap in your spring
The door jerks while opening/closing
The door is crooked while opening/closing
You can't lift the garage door yourself after pulling the red emergency release rope on the automatic opener
The motor makes a straining sound or is louder than usual
If any of these occur, please give us a call immediately. Because springs are under a great deal of tension, working on them is dangerous and should always be attended to by an expert. Precision Door recommends regular testing and troubleshooting of your garage door spring. Your garage door spring might be small but it does 90% of the lifting so it is crucial that it is working safely and properly. The Precision Door franchise repairs over 1000 garage doors every day and our technicians are certified and expertly trained. And with so much daily experience and a fully stocked truck, we can confidently come to your aid to fix any problem and get your door up and running in no time.
Precision Door Service of San Diego will come to your home quickly and assess your springs, garage door, opener and all related hardware. We carry almost all spring sizes on the truck, meaning 99% of the time, your door will be fixed on the first visit! And when we leave, we will demonstrate your garage door was fixed right by conducting the balance test, so you can feel assured and safe using it again!
Call the torsion and extension spring experts at Precision Door today and be confident in getting the service you deserve. We Fix Garage Doors Right!™

Free Service Call
with Any Repair!
$119.95 Value!
*One coupon per customer. May not be combined with any other offers. Residential only. Limited time offer.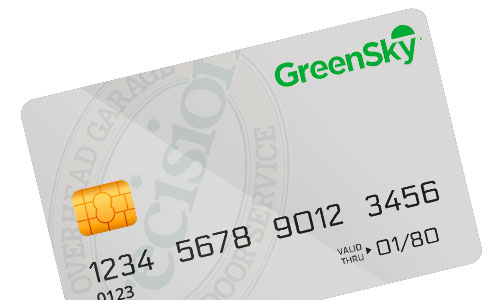 View Financing Options
Precision's Average Rating





7367 Total Reviews