Garage Ceiling Storage

February 29, 2016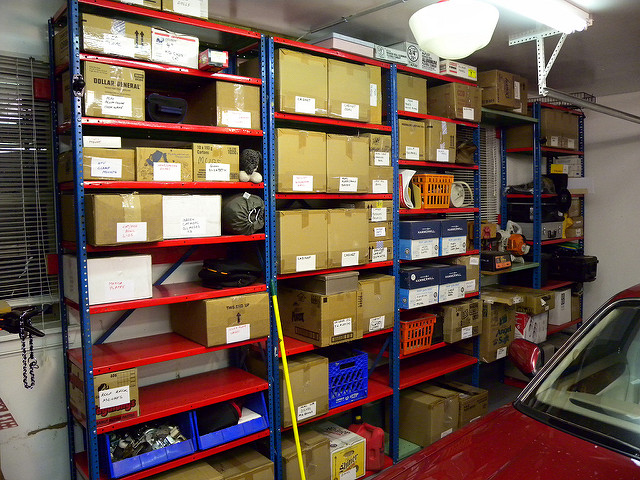 One of the most common things a garage is used for, after parking your car, of course, is storage. Sometimes keeping it organized and uncluttered can be nearly impossible, especially if you're low on space. An excellent solution to adding storage area to your garage and freeing up some valuable square footage is to take advantage of the unused space above your garage door.
Fortunately, we live in a time where we are able to freely access vast libraries of do-it-yourself information at the touch of a button. Sites like YouTube, Pinterest, and good olí Google have made the days of spending hours digging through home improvement books or relying on advice from that kid at the hardware store obsolete. There are ideas out there for every skill level, so to get you started in the right direction with this convenient little project, we have found a couple of great tutorials and websites to check out.
If you are the handy type, and maybe own a few tools, The Family Handyman website has some great DIY photo tutorials. Try this one for a full suspended storage shelf capable of holding up to 160 lbs. It's great for storing things you only use occasionally but want to be securely tucked away. There is also this one that will walk you through a step-by-step process on constructing a very nice sliding rail system that holds reinforced plastic tubs. A perfect idea if you only need to store lightweight items, such as holiday decorations.
Of course, there is always the pre made shelving option. Super convenient and fairly simple to install, these units can be hung in a couple of hours with no sawing or hammering required. We've found a great selection of overhead storage units at Home Depot and also some nice, affordable ceiling shelving at Costco.
Be sure to carefully measure your space before following any tutorials to avoid damaging your garage door and pay special attention to weight limits. And as with all things pertaining to your garage door, we at Precision Door San Diego are always here to be of service. Please give us a call with any questions and for all of your garage door needs!
Precision's Average Rating





699 Total Reviews