How to Maintain Your Automatic Gate

October 1, 2019
There are plenty of benefits to your automated gate. It increases security, privacy, and with a style that compliments your home, it increases your curb appeal and adds to the value of your home. But an automated gate requires maintenance, just like your garage, to keep it functioning correctly and easy to use. To help you maintain your automatic gate, here are some tips:
Just like with garage doors, our number one tip is to keep an automated system clean. Cleaning your gate regular will extend its life by preventing rust from forming as well as a build-up of dirt and debris that can lead to problems down the road. And depending on the materials used to build your gate, make sure also invest your time in waxing the gate from time to time. This will keep your gate looking great all-year-round as well as prevent the finish from rusting, fading, or flaking off and needing a replacement sometime in the future. Maintenance always pays off.
Depending on where you live, certain elements may accumulate or lead to damage to the electric gate opener, which sits outside exposed any and all elements in your city. Maybe you don't live in a place that gets much rain or snow, but pests and bugs could still cause damage. In fact, the moisture left behind by snails and slugs and even spider webs on the circuit board can cause problems and corrode the equipment. Regularly check on the automatic opener and keep it as clean as you can, wiping away bugs, spider webs, moisture, dirt, and debris.
The same with your garage door opener system, it needs to be properly lubricated to prevent the wearing of parts as well as guaranteeing smooth and quiet motion. Depending on the type of automatic gate you have, lubricate and maintain hinges for swinging gates. Some gates have all their moving parts sealed but if your gate's components are not, lubricate the wheels and chains involved in opening and close your gate. Schedule yearly maintenance check-ups by a professional. Your automatic gate is an expensive piece of machinery, as well as having the possibility of becoming a huge inconvenience should it stop working one day when you need to come or go.
One of the best ways to maintain your gate is to make sure it doesn't sit unchecked for years by someone who knows exactly what to look for, what to test, and how to fix it in the moment before a bigger problem arises. A professional will ensure your automatic gate is running safely, smoothly, and quietly all-year-round so you don't have to deal with problems down the line.
With Precision Door Service of San Diego, you can rest assured knowing we're just a phone call away. If you ever have a problem with your entry gate, we're here 24-hours a day and ready to help. We understand the inconvenience that a malfunctioning system can cause, besides costing you time and money. That's why we work hard to get your entry gate and opener operating as soon as possible. You'll receive quick and reliable maintenance and repair services throughout San Diego County. Call us today!

Free Service Call with Any Repair!
$89.95 Value!
*One coupon per customer. May not be combined with any other offers. Residential only. Limited time offer.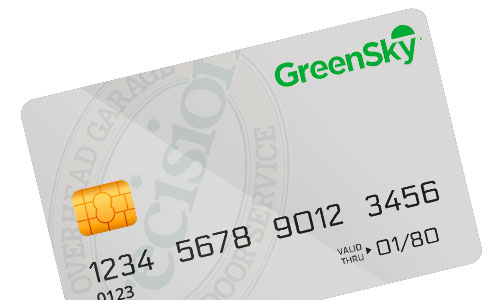 View Financing Options
Precision's Average Rating





5874 Total Reviews