The Importance of a Good BBB Rating

February 24, 2019
There are many reasons why we at Precision Door Service of San Diego are proud of the work we do. From our certified expert technicians to our commercial-grade parts and unbeatable warranty, we stand by the work we do. But you don't just have to take our word for it. You can trust the A+ grade we received from the Better Business Bureau.
For those who may not know, the Better Business Bureau (or BBB) is a private nonprofit organization that grades businesses, nonprofits, and charities on an A+ through F letter grade scale to represent how trustworthy a business is and whether they make consistent effort to resolve concerns and complaints made by customers. To put it simply, the better the grade, the more confidence you can have in a business to have fair and ethical practices and to fix any mistakes that are made. An A+ means that a business has made a commitment to quality.
This isn't an easy grade to achieve. The rating systems take 17 different factors into account, all based on objective information and verified behavior by a business that has been evaluated by the professionals at the BBB, with the mission to advance marketplace trust. Some of these factors include:
How long the business has been operating
If the business has appropriate competency licensing
Amount of complaints filed against the business
The amount of unanswered and unresolved complaints
Any advertising problems found by the BBB
As said by the BBB, "In most cases, complaint history drives a business's letter-grade rating. Nearly 85 percent of the scoring is determined by consumer-reported complaints that have been verified and evaluated by BBB, such as the number of complaints, the severity of complaints and how a business resolves complaints."
So if you don't want to solely rely on reading a few good reviews by former customers, you can trust a business with a good grade from the BBB, since they have taken all complaints ever filed against a business into account. They do all the research for you! You can visit our BBB profile here, see some reviews left by former happy customers, and learn more about the importance of our grade!
Precision Door Service is proud to report it's A+ grade with the Better Business Bureau and we strive to earn this grade every day. Your complete satisfaction is our first priority. So whether you need repair, replacement, or maintenance services, you can trust us when we say we will get the job done right. Contact us today to schedule an appointment for all your garage door and openers needs!

Free Service Call with Any Repair!
$89.95 Value!
*One coupon per customer. May not be combined with any other offers. Residential only. Limited time offer.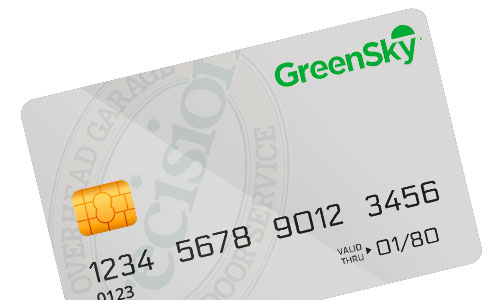 View Financing Options
Precision's Average Rating





5877 Total Reviews