Keeping Your Garage Cool in the Summer

July 18, 2019
The sun is out, the skies are clear, summer is finally here! And if you have a garage, you know all too well how warm it can get inside your garage, which can feel uncomfortable if you use it as an office space, a workout area, or even when you need to come and go all day long with all the summer activities! So we thought we'd put together a quick list of tips for keeping your garage cool and comfortable this summer so you can enjoy the space!
The heat will build in the garage throughout the day if you don't have any ventilation or windows. So we recommend picking a time during the day when your garage is in the shade and while you are at home (don't leave your house with the garage door open, this is very easy access into your home!) and open up the garage door. This will let cool air and help to circulate the air.
If you don't feel like buying an AC system for the garage, you could very easily keep the temperature inside cool with your average fan. Keeping the air moving will help the garage feel cooler and keeping a small fan running is far cheaper than an AC unit.
When you come home, don't immediately park your car in the garage. Your car radiates a lot of heat after use, which will become trapped in your garage, adding to the heat. Let your car cool off outside, in the driveway or by the curb, before parking it in the garage.
If you are looking for a more long-term solution to your unbearably warm garage and your garage door has a dark exterior, it might be worth repainting your garage door. Lighter colors will reflect the sun more than the dark colors, thus not attracting so much heat into the space. Repainting the garage could be a weekend job you take on that will greatly help to keep your garage cool in the long run. Another more expensive but surefire way to keep your garage cooler; insulation. Your garage's insulation isn't just to keep the cold out, it also keeps out the heat. Older garage doors don't often have proper insulation or any insulation at all, which allows for cold or hot air to come and go easily, which also drives up your energy bill in the summer and winter trying to maintain a comfortable temperature. If your garage and home get very warm in the summer despite your best efforts, we highly recommend investing in a new garage door that is well insulated. You can also install insulation in the garage walls and ceiling for added temperature regulation.
An added bonus for proper insulation? Not only will the insulation keep your home and garage temperature stable all-year-round, helping to keep your energy bill lower, but it also increases the value of your home!
Precision Door of San Diego can help give you the garage door of your dreams, one that matches your home's exterior perfectly and has the right insulation you need to stay cool. We are authorized sellers and installation professionals of many beautiful designs, including traditional, carriage style, contemporary, and raised-panel styles. Contact us today for garage door installation or for any garage door and opener repairs you need!

Free Service Call with Any Repair!
$89.95 Value!
*One coupon per customer. May not be combined with any other offers. Residential only. Limited time offer.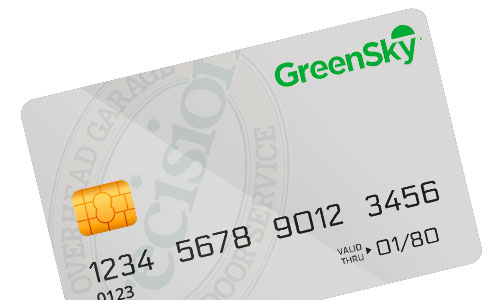 View Financing Options
Precision's Average Rating





5877 Total Reviews