See What Our Customers Are Saying!

February 24, 2017
Precision Door is honored to service the San Diego community and we take our reputation to our customers very seriously. Our business model is focused on giving customers the best service in the industry, from our expert technicians to quality commercial grade parts. And in return for our service, our customers leave us with excellent reviews which we are proud to share! So here are a few examples of what people thought of our service!
"WOW. From Lee Howell, the sales representative, to Jeff, the scheduler, to Nick, the installer, they have awesome customer service traits. We would HIGHLY recommend them. Not the lowest bid but you get what you pay for. The new door and opener are made of quality.materials and extremely quiet".

–Heide F., El Cajon, CA
" I'd like to express my gratitude for the excellent done in connection with repairing my garage door opener. In today's world of deteriorating customer service, dealing with your company's representative, was a breath of fresh air. He arrived promptly, provided very friendly and competent service - He detailed the technical issues, gave recommendations as to service, and despite delays with insurance approval, kept in touch and kept me updated. In sum, throughout this whole process, he showed out most respect for the customer. I will absolutely recommend your company to my friends and colleagues and if any issues ever arise again, I will most certainly use your company. Thank you for providing such a great service and having such terrific employees!

– Lev D., San Diego, CA
David was awesome! He gave me all the information I needed and did not waste any of my time. Originally I was just looking for a quote on what it would be to get a new garage door. I had no intentions at all of buying one today. He did a great job of explaining my options, and before he was about to leave he offered to take an extra 15 minutes of his time and fix my current door that was hanging on by a thread. He made fixes to the current door that made it safer and more functional until I could get a new one. It was not until after he finished fixing my door that I decided I might as well go ahead and purchase this one because I do not think I will find another company that is willing to come out and practically fix my door after only giving me a quote. David was great! I can honestly say that I would not have bought a door today, possibly in the future but not today, unless he was there to help. Thanks!

– Mitchell Ryan, San Diego
I received the best service. Efficient, complete, and professional. The Best in the county. I recommend Precision highly

– Ted Kilman, Escondido
We learned at 8:30 on a Saturday morning that one of our springs had broken which prevented us from getting both our vehicles out of our garage! Esaud Lagunas came to our rescue and within 2 hour since we made the service call, Esaud had repaired our garage door. Great job guys!

– Scott Parker, Escondido
With such exceptional service, you will continue to be the only company to work on my door.

– Scott Newell, Escondido

Call today and let the experts at Precision Door get to work for you! Whether you need an answer to a question, an emergency repair, or are shopping for a new garage door, we are here to help and will always provide friendly, professional, and prompt service.

Free Service Call
with Any Repair!
$119.95 Value!
*One coupon per customer. May not be combined with any other offers. Residential only. Limited time offer.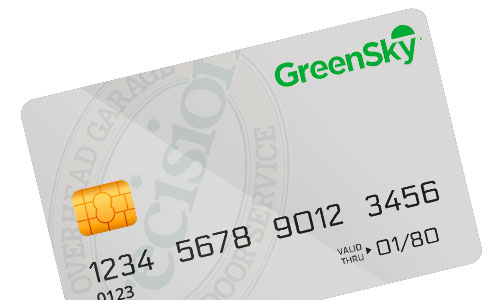 View Financing Options
Precision's Average Rating





7367 Total Reviews