Winter Garage Door Maintenance

February 13, 2019
With winter comes dropping temperatures and harsh weather, both of which are very hard on your garage door and it's moving parts. Winter maintenance is vital for keeping your garage door working smoothly and safely all winter long and preventing any damage from occurring that ends with you having a garage door that won't open or close when you need it to, in the dead of winter! From your local garage door experts, here is a list of maintenance tips for keeping your garage door functioning this winter!
Make sure to lubricate all moving parts: The cold can cause the tracks, rollers, hinges, bearings, and springs to harden and stick if they aren't lubricated thoroughly, causing more friction which is never good for the system. Once you are done lubricating, make sure to wipe away the excess so it doesn't drip on the floor or allow any build up to freeze and get in the way!
Inspect and replace weather stripping: Before the worst of winter settles, always make sure to check if your weather stripping is cracked, loose, or brittle. If it is, it won't act properly as a seal to keep out moisture from rain and snow and cold air from getting into your home and running up your heating bill. To replace damaged or old weather stripping, call Precision Door of San Diego as soon as possible! Expert Tip! Keep as much snow and ice away from the front of your garage door this winter! The moisture can freeze around the bottom of the door and around the seal, which can damage the seal and add extra strain on your system to lift the door.
Tighten up parts before winter: There are a lot of moving parts of your garage, all working hard to open and close your garage door every single day, all year long, so these parts need to be tightened occasionally after all this action! We highly recommend tightening them before winter sets in to make sure nothing is loose and could become dangerous as the cold weather makes it easier for moving parts to stick.
Keep a close eye and an open ear all winter long: We recommend doing this all year long, not just during winter, but it's always best practice to watch the door open and close all the way to look out for an unbalanced door or rough movement and listen for loud or unusual noises. That way you can catch a problem early and call a professional right away, before the problem gets worse.
Schedule a maintenance check up before winter: It's always a good idea to let a professional take a look at your garage door and its system before the winter months, so you can rest assured that everything is working as it should and your garage is protected against the winter elements. Our expert technicians can perform a garage door balance test, inspect your rollers, lubricate parts, inspect the sealing, check the springs, and make repairs and replacements on the spot, with our fully stocked trucks.
Don't wait for something to go wrong this winter and have an expert prepare your garage for the winter properly! Call your local garage door experts at Precision Door today and be confident in getting the service you deserve. We Fix Garage Doors Right!

Free Service Call
with Any Repair!
$119.95 Value!
*One coupon per customer. May not be combined with any other offers. Residential only. Limited time offer.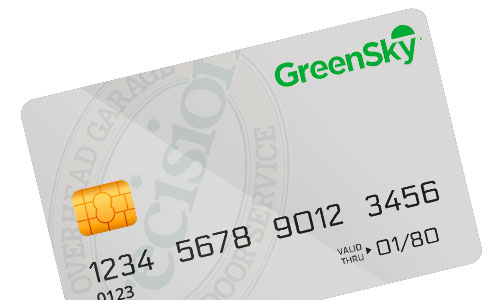 View Financing Options
Precision's Average Rating





7367 Total Reviews